OSARO Robotic Piece Picking Systems for AMR/ASRS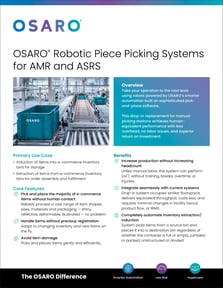 Take your operation to the next level using robots powered by OSARO's smarter automation built on sophisticated pick-and-place software.
This drop-in replacement for manual picking stations achieves human-equivalent performance with less overhead, no labor issues, and superior return on investment.
Download the datasheet to learn more.
Download the datasheet now.